Mobile device ownership is increasing more and more of your targeted audience are viewing website using smart phones and tablets.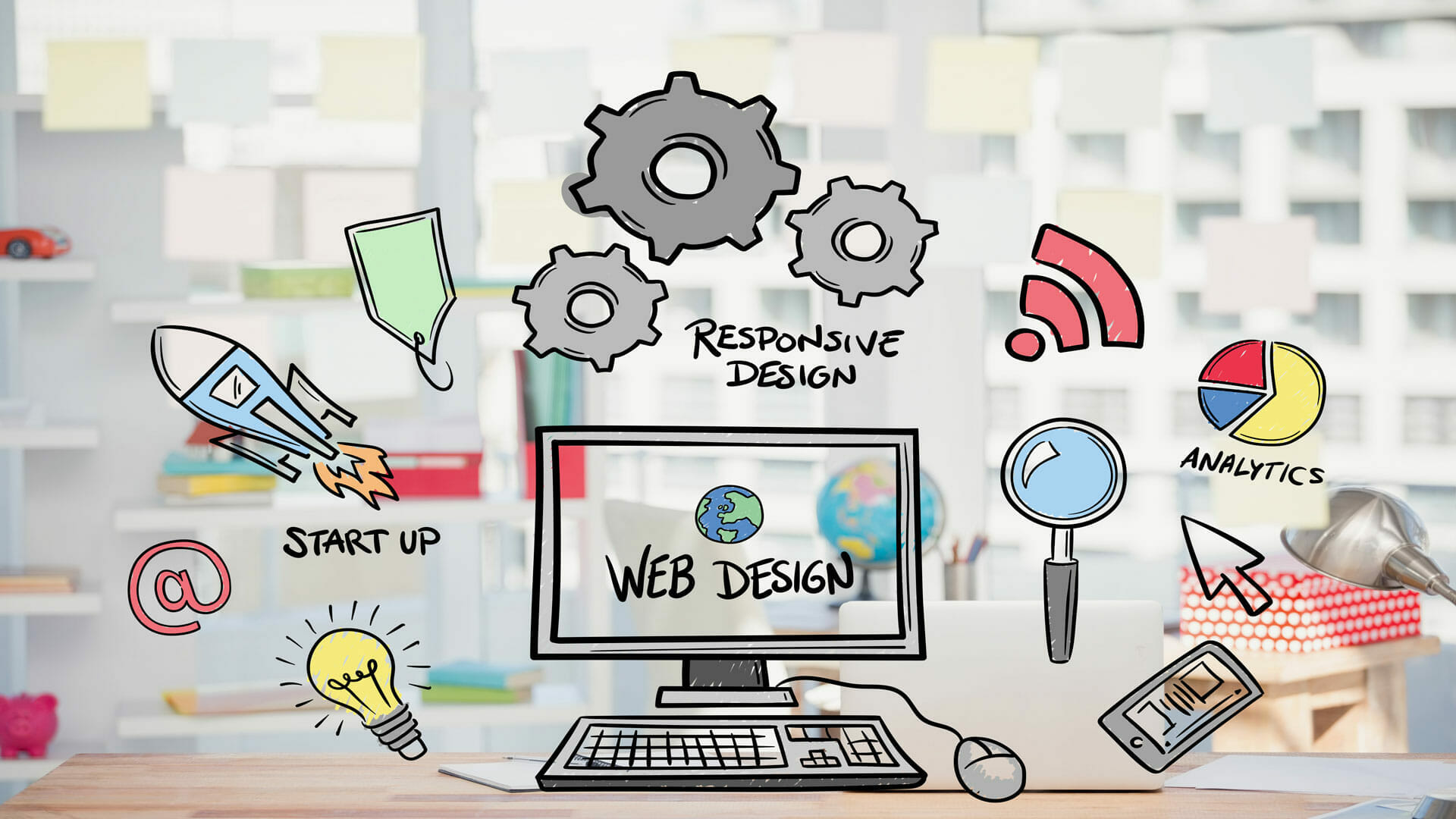 Web Design
First impressions last and your website is likely to be the first visual point of contact for your potential clients. The first glance will be the forum for which all potential clients will form an opinion and compare your business to your rivals. Most websites are designed by web designers with little or no understanding of their clients' needs. We value your ideas and suggestions and work from this to design a website that promotes and supports your business. In creating an authentic website for your business we will also make your website a valuable asset to your business by generating more leads, increasing sales and positioning your business as first rate.
What is a Mobile Responsive Website?
Web Design is the process of creating a website to represent your business, brand, products and services. It involves the planning and execution of many important elements to be user-friendly, functional, and to be an effective representation of your brand or an online extension of your office.
Having a mobile responsive website means that your visitors will not have difficulties reading texts, viewing product galleries, viewing pricing and comparison tables, reports photos and videos whether they are using a desktop computer, a laptop or devices with smaller screens such that of a smart phone or a tablet (ex: Iphone, Blackberry and Ipad).
A website classified as "mobile responsive" means that the website displays properly on all devices viewing the website. When you have a "mobile responsive" website you do not need a mobile version of your website just to make sure your website loads and appears properly on a mobile device. In essence, a mobile responsive website ensures that you only need ONE website and that you do not need to build different versions of your website to appear properly on different devices.
What is the Importance of having an OUTSTANDING website?
People go online and visit websites to learn more about businesses, brands, products and services and to make business transactions. If you do not have a website, it is not a question of if you need one or not, the only question is how fast we can build it! In today's world having a website is 100% necessary for 99% of all business owners. If you just started a business, a website should have been a part of your original business plan. If you already have a website, it may need some redesigning to improve its performance and to keep up with the times. Your website is your storefront online and depending on your business model, it may be your only storefront.

Websites (and blogs) also serve as the central hub for online marketing where traffic is ultimately directed to convert into customers. Even social media traffic typically ends up converting into $$ once they hit your website. We use WordPress to build a website because it is the most popular website development platform in the world and will never fall behind the changing times. All of your online marketing efforts, such as SEO, PPC, and Social Media Marketing will rely on a well-designed mobile-friendly website where your landing pages and blogs are built to convert traffic to leads and from leads they become customers.
Let us create a website that will leave an outstanding last impression!
WHY CHOOSE US
Responsive web design.

Our web designers and developers have extensive web design experience.

We design strategy and recommend the right package for you.
"Ready To DOMINATE your Local Market! "
At I Local Marketing, we consider your budget, time frame and business goals to come up with a web design plan that fits your  business needs.