Local Buzz is the optimisation of local listings and maps in search engines and major sites such as Google Places, Bing Local, Facebook Places, and Foursquare. A fully-optimised local online presence coupled with a strong SEO campaign will put you ahead of your competition.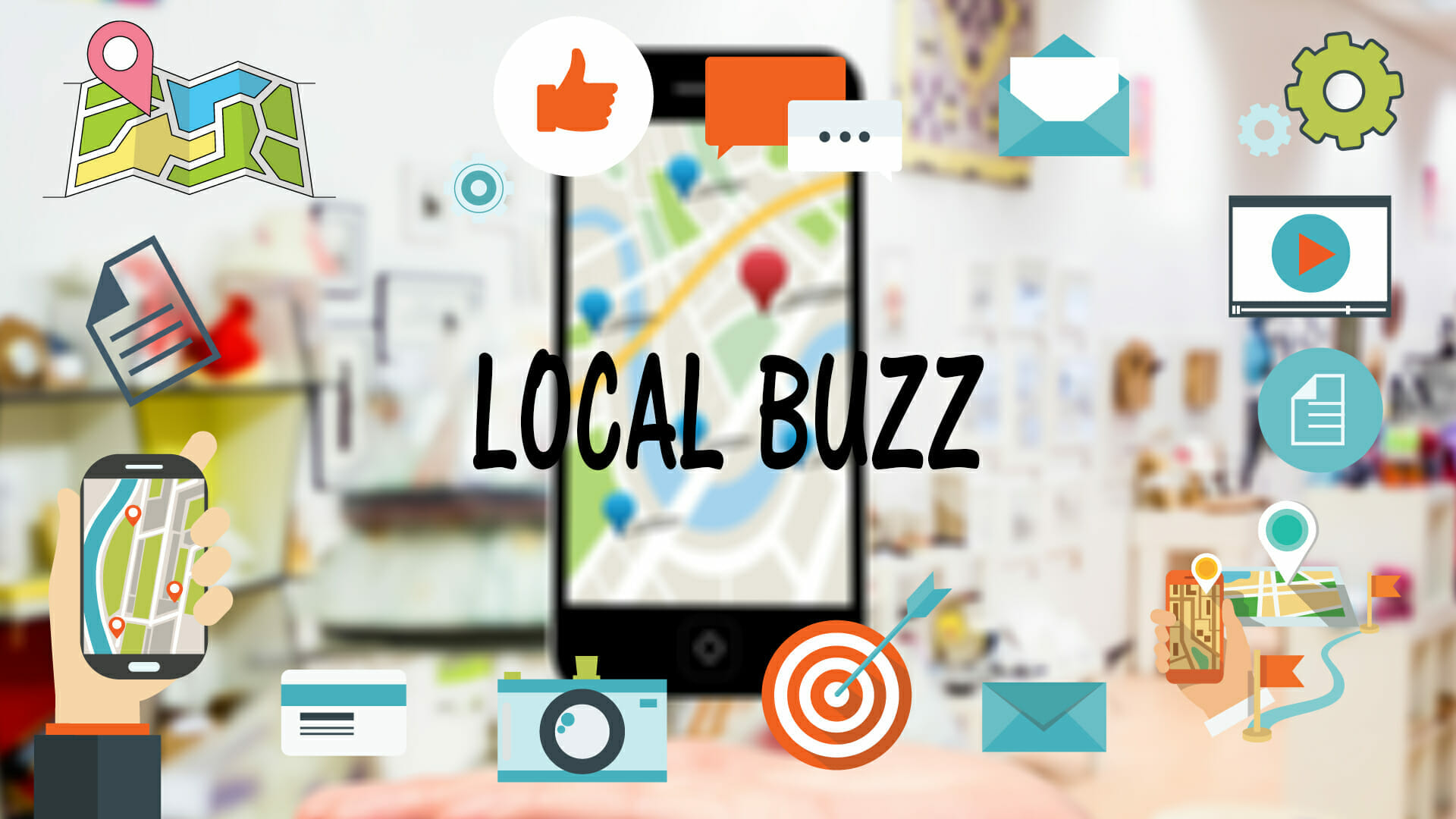 Local Buzz is Good for Your Business

Building 'reviews' is a crucial factor for successful local visibility and so it is an important feature in our Local Buzz service.
What are Your Competitors Doing?
The number of businesses looking at optimising their local listings, citations, maps, and reviews are increasing.
People and businesses are increasingly looking at local listings for shopping, dining, services, vendors and more. For these reasons, appearing in local search results can help a business stand apart from its competition.
In-depth Consultation
We believe that understanding our customers needs and objectives is crucial to providing superior services and so we take the time to get to know you, your business, your target market, and your competitors. Finally, we factor in your location and geographical targets into our Local Buzz services and then recommend the most suitable solution for you.
We will figuratively and literally draw a planned map to chart the expansion of your visibility and accessibility across your geotargeted presence online.
We follow a cycle beginning with an in-depth consultation with you to identify your needs in order to establish the best strategy and implement the most suitable solutions for you. We then measure and analyze the results and listen to your feedback so we can apply continuous improvements to your campaign to make your Local Buzz marketing successful.
Local Buzz now will give you an edge over your competitors. This will make it difficult for them to catch up and compete with you when they have finally decided to employ Local Buzz.
WHY CHOOSE US
You do not need to learn the buzz optimisation.

Remain focused on your core business.

Generate local buzz for businesses.
Ready To DOMINATE your Local Market!
Major technology players such as Google, Apple and Facebook are investing in local search because they see this as the next big thing.